SOUTHLAKE, TX--(Marketwire - Jan 8, 2013) - Mr. Clark Ortiz, President & CEO of Swordfish Financial, Inc. (OTCQB: SWRF), a Minnesota corporation focused on developing strategic investment opportunities, announces the launch of its social media tools.
In efforts to continue communication with its present and future shareholders:
www.SwordfishFinancial.com is SFI's official web location which hosts all the latest information and market data regarding the merger/acquisition of iPoint Television. The website is informative and easily navigated. The home page hosts info from the CEO, market research and links to communicate directly with the team.
www.facebook.com/SwordfishFinancialInc and Twitter @SwordfishWorld are the best locations for direct two way communication. Podcast and blog from the CEO posted directly on iTunes and immediately downloadable from the website is next.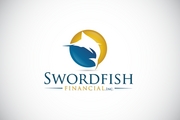 "We believe our stock is extremely undervalued which has caused a flood of new investors. Proper communication is important," said Clark Ortiz, CEO of Swordfish Financial. "It is of my nature to communicate our message and forward movements with those involved in every area of our business. We believe Swordfish is the best investment location and we will stay focused on communicating our information in a real time. Shareholders will follow our progress quickly and have an identified location to consume our information. We understand the intelligent investor makes the best decisions with proper information," continued Mr. Ortiz.
About Swordfish Financial, Inc.
Swordfish Financial, Inc. (SFI) is a publicly held diversified financial company designed to acquire under capitalized assets with high level of profitability. SFI's main products is to acquire and provide funding for organizations in the current digital, entertainment and Smart technology. SFI provides economical and efficient use of capital while providing a valuable opportunity of loans to and or investment in small and medium sized organizations increasing Investors value.
Forward-Looking Statements:
This document contains forward-looking statements and information as that term is defined in the Private Securities Litigation Reform Act of 1995, and, therefore, is subject to certain risks and uncertainties. There can be no assurance that the actual results, business conditions, business developments, losses and contingencies and local and foreign factors will not differ materially from those suggested in the forward looking statements as a result of various factors, including market conditions, competition, advances in technology and other factors.
BLOG COMMENTS POWERED BY DISQUS